Learn to Read Quran Course
One on One Classes
100%
Language
Urdu / English
Female Teacher
5
Class Duration
30 - 60 Minutes
Time
24 + 7
Male Teacher
8
Recitation & Memorization Tools
Hide & Show Tool
Tajweed Tools
Understanding Tools
Quranic Library Tool
Assignment Tools
Quran is the last divine book Allah SWT, revealed upon on our beloved Prophet (Peace be upon him). The Quran is a complete book. It is a complete code of conduct that guides us through all aspects of life. We usually think about formal education when we're talking about education. And when we're talking about Quran education, we're thinking about the kids Quran education. Adults need this education as well as children. Every Muslim need to know Allah's Book, regardless of the era. Learning the Quran is essential to all irrespective of age and gender.
Learn to Read Quran Course is for those adults who have not studied the Quran at a young age. Every Muslim should obtain primary education of Quran at a young age. If anyone of us did not get a chance at the time of childhood to learn the Quran, he must learn at a mature age. This course is designed specifically for adults who want to learn the Holy Book. Learning the Quran for adult students is of great importance, but they have to face some challenges. The main problem is that this learning is difficult to balance with your daily work. In a full-time job, it is very hard for people to take classes.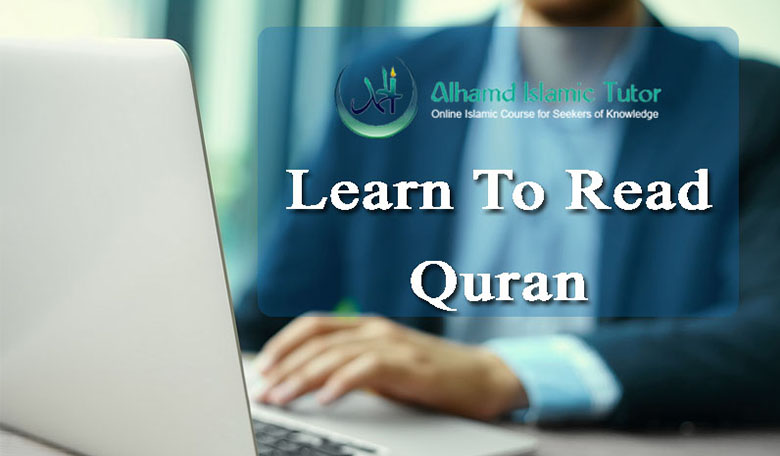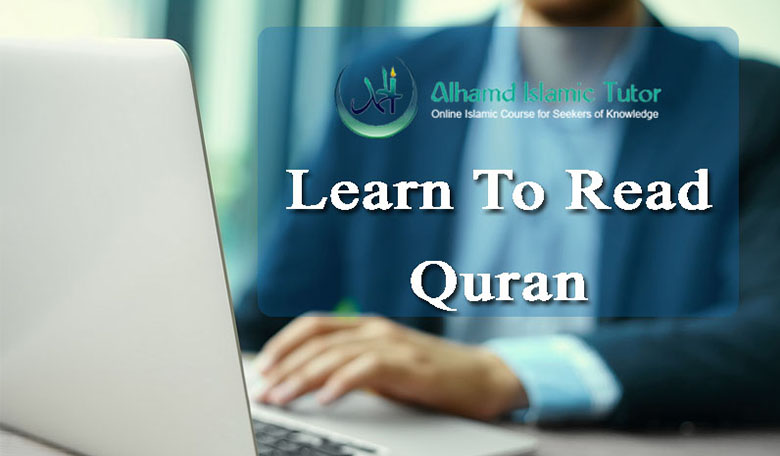 There are a variety of ways to learn to read Quran but learning the Quran online is the most convenient way. It is modern and appropriate when traditional learning methods are not available or possible. The best way to learn the Holy Quran is in the form of online sessions. This approach is ideal because students can learn conveniently at their selected time without going anywhere. Thanks to the internet that made it so simple and convenient for every individual to learn the Quran.
Qualified Tutors, including Hufaz and Islamic scholars, are only a few clicks away. Learning the Quran has never been so convenient, but Al Hamd Islamic Tutors have made it easy. Our teaching method is detailed and facilitates Muslim students of all age groups like Adults, university students, business man's job workers, etc.
Allah has blessed the Muslim people with the best and most peaceful religion–Islam, in which the Quran and Sunnah teach us to spread the message of peace all over the world.
However, as far as Islamic knowledge is concerned, Allah has sent us His Holy Book of the Quran. Every single Muslim needs to learn to Read Quran. Women should not keep themselves away from learning the Qur'an. Islam imposes on men and women equal duties of learning the book of God. Many women who have not had the chance at the younger age of learning the book of Allah can now easily learn from female tutors.
So, Enroll yourself now for a free trial. During the free trial sessions, you will be given an opportunity to evaluate our tutors and services we provide. After Trial Classes, you can Sign up For Regular Classes.
May Allah give us the strength to fulfil the obligation of learning the Quran.
| Plan | Duration | Class Per Week | Class Per Month | USA/Canada$ (Per Month) | Pound £ (Per Month) | Euro (Per Month) |
| --- | --- | --- | --- | --- | --- | --- |
| A | 30 min as maximum | 2 | 8 | $ 20 | £ 16 | € 18 |
| B | 30 min as maximum | 3 | 12 | $ 30 | £ 24 | € 27 |
| C | 30 min as maximum | 5 | 20 | $ 50 | £ 40 | € 45 |
| D | 30 min as maximum | 6 | 24 | $ 60 | £ 48 | € 54 |
| Wee kEnd | 30 min as maximum | 2 | 8 | $ 40 | £ 30 | € 35 |
| Wee kEnd | 1 hour as maximum | 2 | 8 | $ 60 | £ 48 | € 55 |